Mission — To preserve the wild, scenic and cultural heritage within the watershed of the
North Fork American River.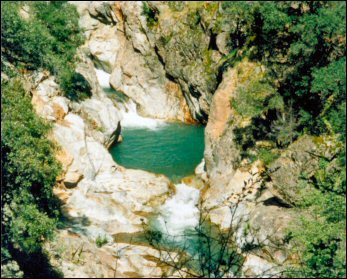 Pool on Canyon Creek, below Gold Run
Annual NFARA Spring Thing - May 31, Dutch Flat & environs. Activities start at 2 p.m. More info here.
We welcome your comments and questions, tales of adventures along the North Fork, and invite you to attend the NFARA program meetings and business meetings. Consider becoming a member.
8/29/12 - Suction dredge mining update!
Updated 5/24/14