Mission — To preserve the wild, scenic and cultural heritage within the watershed of the North Fork American River.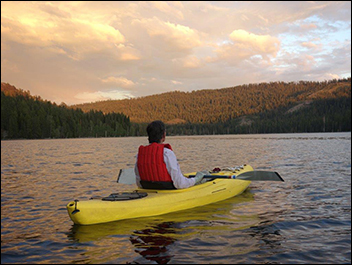 Kayaker on Lake Valley Reservoir, July 2014
We welcome your comments and questions, tales of adventures along the North Fork, and invite you to attend the NFARA program meetings and business meetings. Consider becoming a member.
Updated 12/7/15